About Us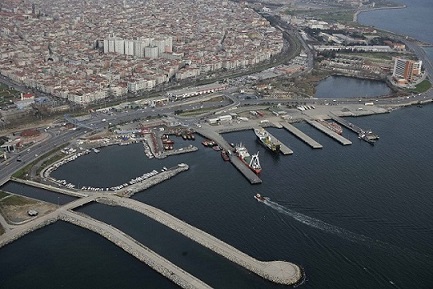 Being the biggest sub-agent of the Turkish Straits , GEMTAC, has been set up on 05.12.2003 and been activated on 21.10.2005 with the joint venture of eight Sub Launchboat Servicing Agents in Istanbul, has contributed much to the term of "Vessel Sub-Agent Services" and thus put the sector into the new era with its specialist board of directors, qualified staff and with various launchboat types and many different type of physical opportunities.
Services rendered within GEMTAC has been categorized into 2 main title.

1. VESSEL SUB AGENT SERVICES
2. LAUNCHBOAT SERVICES

Having the vast and biggest range of Customer Portfolio through our country, we, GEMTAC SUB AGENT SERVICES, proud of taking into consideration initially our customers' satisfaction in our services with the aim of maximizing their satisfaction by rendering them high quality services with high standards and by being respectful to their precious time, and, rights; to render an innovative, creative and systematic VESSEL SUB AGENT SERVICES and LAUNCHBOAT SERVICES and to keep "On the Job Safety" on the first place by increasing our staff's satisfaction and motivation on high levels during these services, to fulfill our responsibility for the civilization and the environment, to contribute to the Sub Agent Services and Launchboat Portage Services' reaching into a corporate understanding and besides, to provide all of the above mentioned services with the aim of adding onto National Income and Marine Sector Economy are among welcomed mission and responsibility of our Cooperative in this sector.

GEMTAC, with the thrust of its "Innovative Understanding", has managed to achieve an opening in this Sub Agent Services sector by implementing Total Quality Management through its all departments within cooperative and thus, has been qualified to carry ISO 9001 – 2000 certificate.